Late August I had lunch with Brad Robertson. I have known Brad for as long as I have been on Mallorca, about 7 years now. Invisible Crew has supported his marine conservation NGO for many years when it was still called Ondine. At some point we lost track of each other and it was time to catch up. There was a lot of catching up to do. Ondine has now become Save The Med, an organization that employs more than a dozen people full time, all dedicated to marine conservation.
They run several projects raising awareness around plastic pollution and for the biodiversity of the Balearic waters. They have established new Marine Protected Areas and help the government manage these with the data they gather.
This is a very simplified summary of what Save The Med does, because their work is extensive and in-depth.
Brad introduced me to the Research Vessel Toftevaag. A 110 year old wooden (ex-) fishing boat built in Norway. A magical and unique ship that looks majestic with her wardrobe of 5 dark red sails raised from her bowsprit over her main and mizzen mast.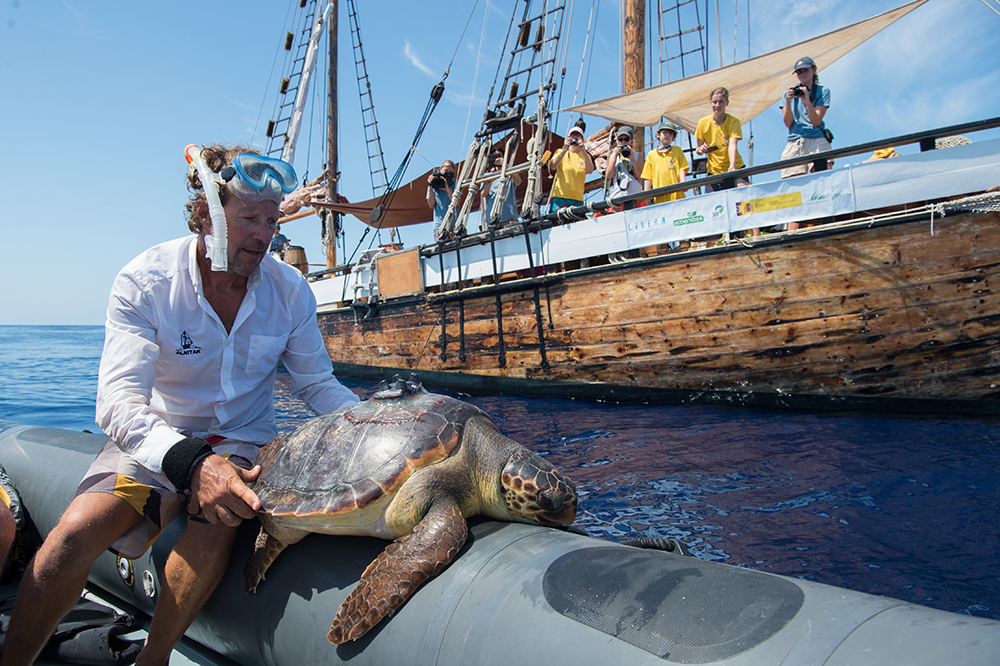 Early September, I joined a 5 day expedition with her owner and scientist Ricardo Sagarminaga on the helm. I was not expecting what was to come!
As we left the picturesque port of Portocolom in the early light before sunrise, the crew assumed their positions. Two crew would scan the horizon from the starboard and port bow with a 3rd crewmember in the crow's nest, 12m above deck. Every 30 minutes a list of data points on the environmental conditions and wildlife sightings was entered into Toftevaag's database, which is one of the largest on cetaceans in the Mediterranean!
A hydrophone (basically an underwater microphone that records the clicking of whales) was deployed and one of the scientists placed the headphones over his ears where they would stay for hours on end.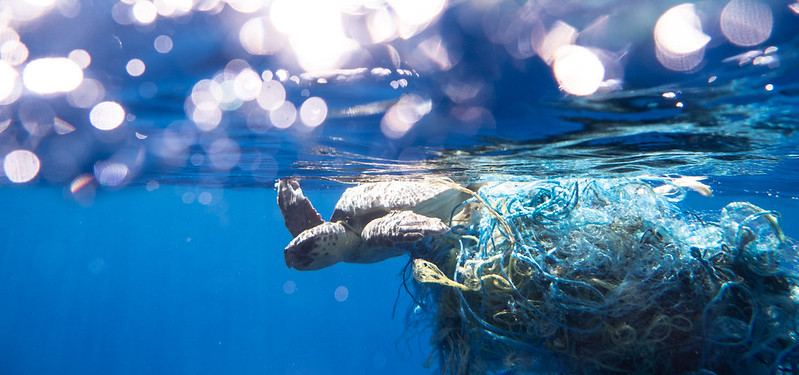 The "Manta trawl" from the 5 Gyres Institute was launched collecting samples of microplastics while being dragged behind the research vessel.
It became clear that this was different from any other time I had spent at sea. The ship is not used to go out for a cruise or delivery, it is truly a vessel used to get to the offshore areas of interest to conduct necessary research. It became clear that it is still a working ship!
I sat there thinking: "Okay, this is cool. But what are we doing? What will all of this result into?" As I asked more questions to Ricardo and the other scientists, the excitement and amazement increased.
Over the summer of 2020 the focus has been on Ghost FADs, illegal, drifting Fish Aggregating Devices. Most of them are contraptions of plastic rubbish tied together with the aim of entangling turtles or large fish.
The hypothesis is that desperate refugees on the North African coast launch these to try and feed their families. Unfortunately they fail to retrieve the majority of them. This summer alone, Save The Med has rescued 5 loggerhead turtles, which have been brought to Palma aquarium for rehabilitation. (Should you encounter one, do not cut them loose but take them on board and call 112 so experts can carefully remove the restricting lines!)
Two of them have been equipped with a satellite tag before being released. You can follow Thunderbird and Gloria via http://seaturtle.socib.es/es/turtle-viewer/
It's pretty cool! Following the tagged turtles we can learn more about their behavior and also… where they run into danger.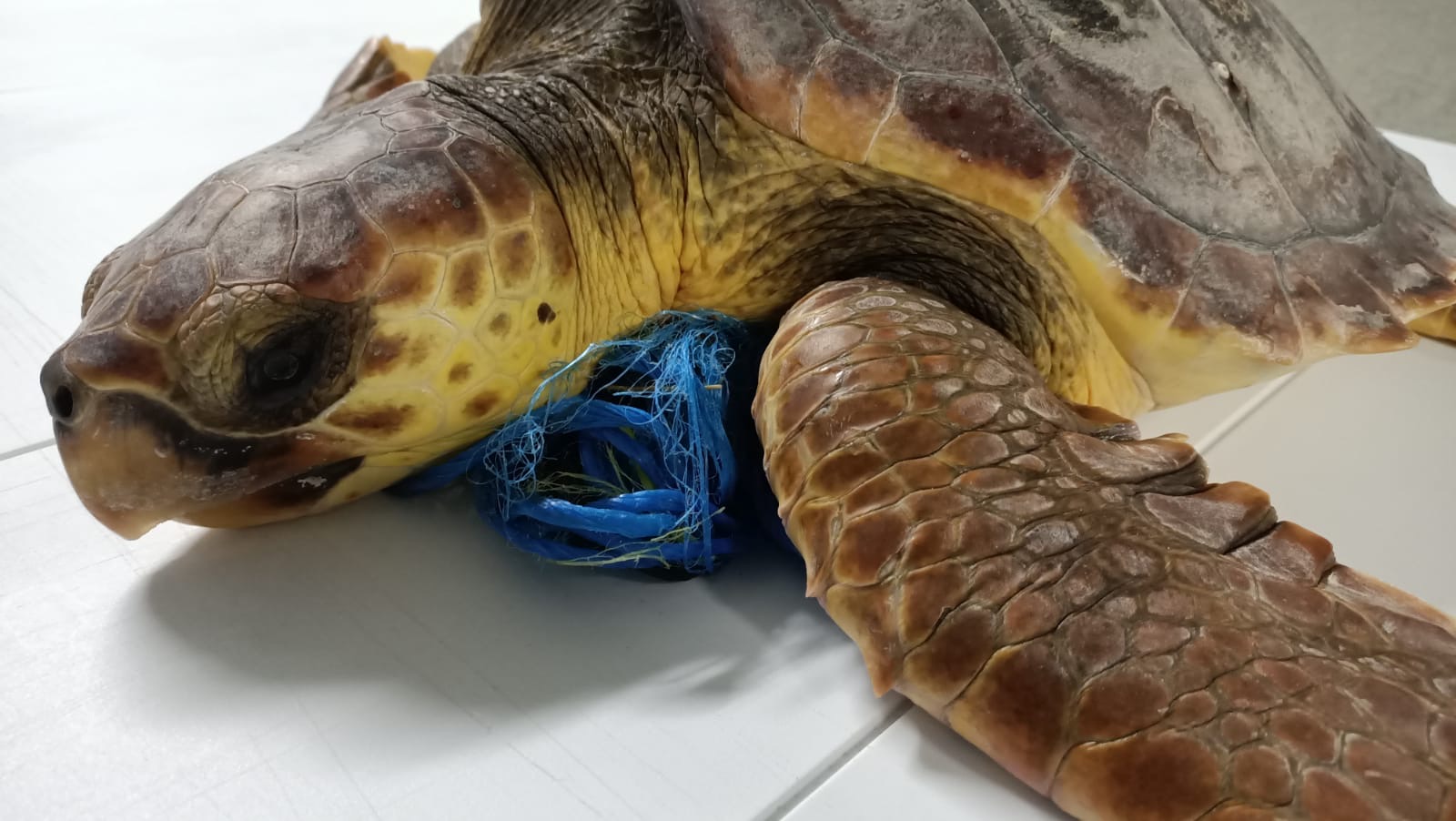 Two Devil Rays have been tagged this summer as well. This allows the scientists to widen their knowledge of this endangered species.
Save The Med collaborates with the local fishermen. With data supported argumentation they convinced long-line fisheries to change the bait and depth of their swordfish hooks. They didn't catch any less but by-catch of sea turtles was reduced by 95%!
The list of achievements goes on!
The expedition itself was such a beautiful, inspiring and exciting experience. On the last day we managed to get aerial and in-water footage of two sperm whales. The imagery and data is catalogued and shared with other international organisations in order to keep track of the stock of all the different species.
Brad and Ric asked me if Invisible Crew would take charge of Toftevaag's management. We're very proud to be part of the organization now!
The services we provide for Toftevaag reflect those of our yachting clients.
We set up clear procedures for the captains and crew, put a maintenance plan in place, source (volunteering!) captains and crew and use our connections in the industry to attract suppliers who want to support the cause of Save The Med.
If you are interested in helping out with a few hours of varnishing or even skippering an expedition, please get in touch with me.
Jens Oomes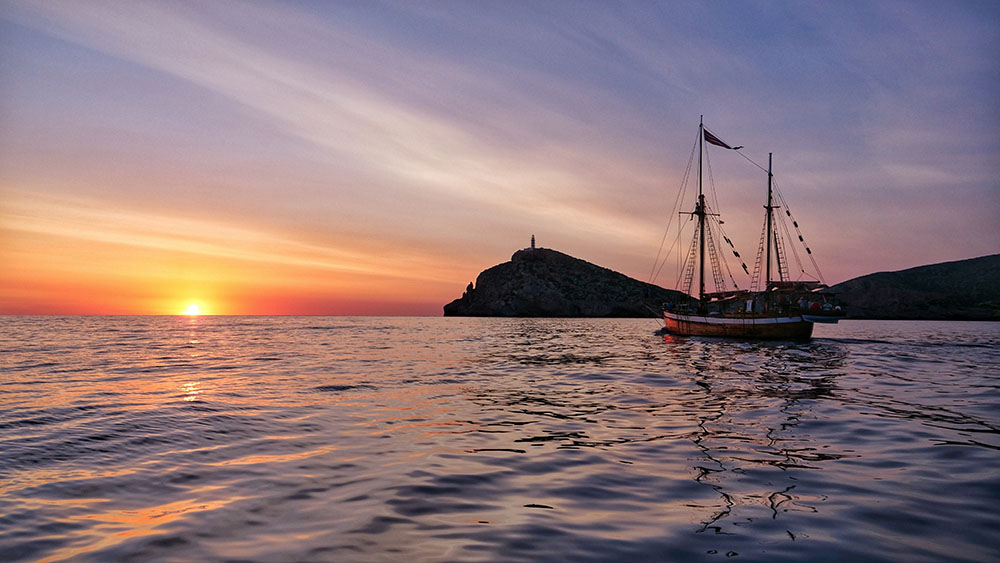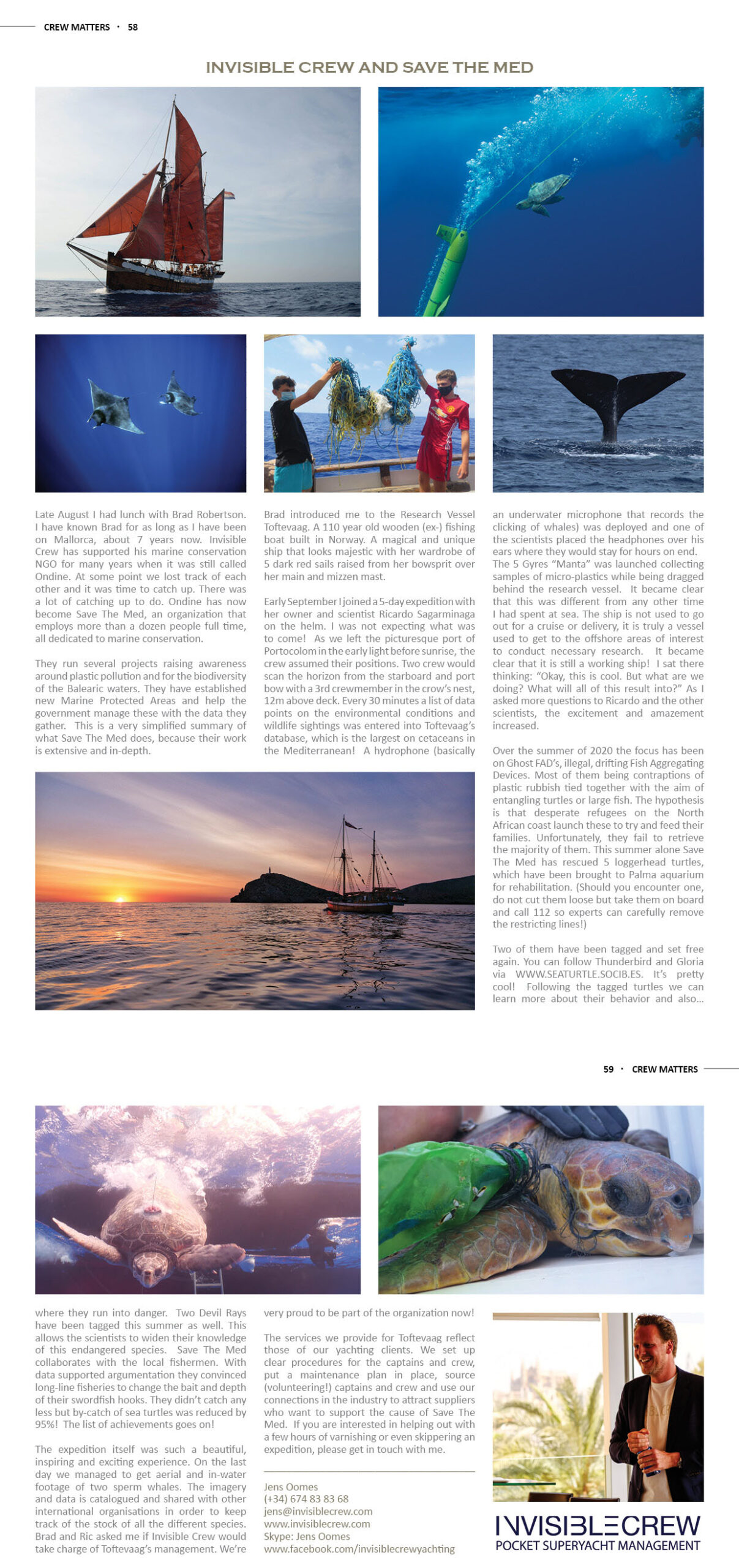 Article published in The Islander magazine December 2020