Brexit offers opportunities for the Yachting industry.
By no means am I an expert on the topic of Brexit so I am probably not qualified to write about it. But checking my Facebook today I felt sorry for all my British friends who are appalled by the outcome. From my observations it seems that Brits who live abroad, travel or have travelled extensively are all "remain" voters. So on this historical day I want to cheer up my disappointed British friends by sharing my creativity and showing the opportunities that this result offers.
1. More First Mate positions will open up.
The great amount of yachts registered under the British ensign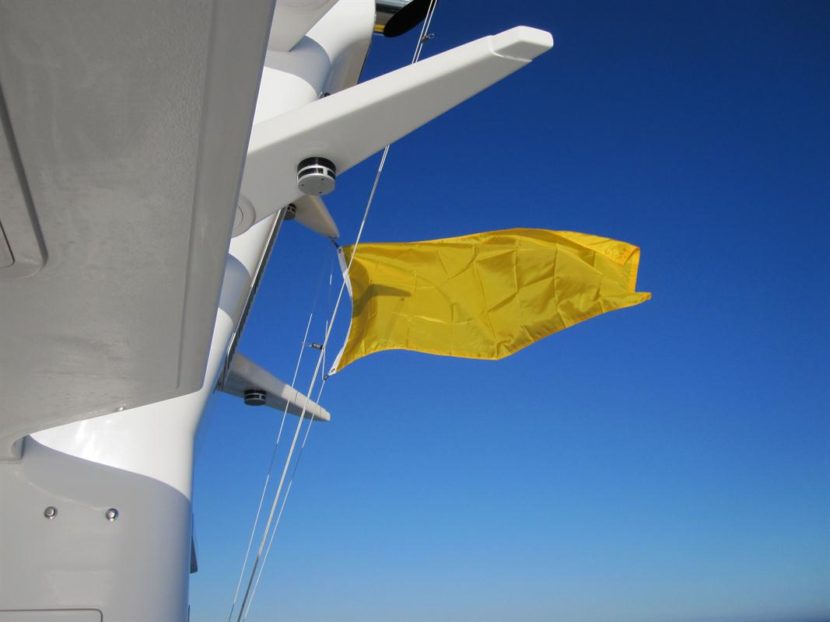 will need extra hands on deck. With every (European) port they enter, the Q-flag will have to be raised before checking in with the authorities. The Captain will not be able to do that, or the final bit of navigation himself. He will have to take the hour before arrival to organise crew lists and all other paperwork in addition to a yoga session. The yoga session is necessary to prepare for the frustrating challenge that lies ahead. During the 3 hours that the captain is gone to check in, the first mate will have to be solely responsible for the wash-down and take over captain's duties.
2. Shorebased opportunities for ex-yachties arise.
With the increase of red tape and formalities, yacht agents enjoy increased relevance. It will be unlikely that customs and immigration officials in popular cruising countries such as Spain, Italy and France are all located in one building or speak English. The amount of legwork involved justifies the expense of an agent to do this for you. It is likely that the growth of crew agencies (which is currently estimated at 4 new agents per month) will stagnate and we will see more yacht agents popping up everywhere.
3. British and South African crew grow closer.
Although Britain wants to get further away from Europe, this referendum's result is actually uniting the world in a different way. Whereas British captains before wanted to avoid the hassle related to Schengen-visas, they will very soon become accustomed to the process and will not be fazed by it anymore. It's a really sad day of course for Saffa's with dual RSA-GB nationality.
4. This was an investment in a decrease of shame.
Hu? Let me explain: For years, British tourists have put their decent fellow countrymen to shame in places like Magaluf and Benidorm to name but two. (can't be bothered to do more research on this). I am convinced that these are the same people that voted pro Brexit and so they are chronically misinformed. Surely they will believe it will now become too difficult to travel to these places. This is probably extremely bad news for Gibraltar and the Scilly isles, sunny places within UK borders…
5.  Business opportunity for Belgian yachties (all 9 of them).
Being Belgian and entrepreneurial I have already invested in a

ridiculously super fast RIB. It's black and has eight 250hp engines on the back. Please keep this to yourself but we are going to smuggle high-end Belgian chocolates and Beer into the UK. These will soon become hard to find in Blighty or unaffordable due to taxes and duties. Our years in yachting give us the skills and know-how to avoid the shifting sands and outrun customs officers. We call ourselves the Belgian Brexit Bootleggers. Email me if you want to pre-order.
After stating all these facts, I will add my personal prediction: The UK will make an arrangement with the EU and become part of the European Economic Area (EEA) just like Norway and Island. I'm guessing that not much will change… But again, I'm by no means an expert on the subject.