Invisible Crew focuses solely on the market of Pocket Superyachts. That's the term we use for these high-end luxury yachts that are only different from super yachts because of their size. We don't believe the traditional model of charging a one-off placement fee and offering a few months of warranty doesn't works for these yachts where crew are working directly for owners.
We want to be there to guide the owners and support the crew throughout their time together and eventually we warrant a seamless solution should the crew become temporarily or permanently unavailable to work.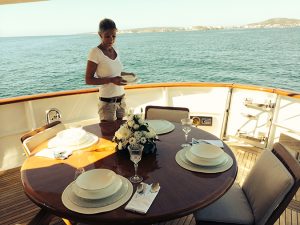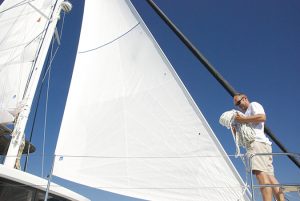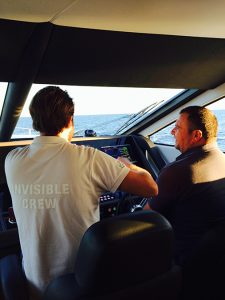 Here are 6 challenges that illustrate why recruitment for Pocket Superyachts requires a detailed approach.
Challenge 1: The confined space within which the crew has to live with each other as well as with guests and owners can magnify and quickly escalate interpersonal friction.
Solution: We don't race against other agencies to send the most CV's over in the shortest time. We explain owners how we work and gain their trust to leave the job of finding the right people with us. We then carefully select the right personalities. Diplomatic, sensitive confident and caring people is what we always look for.
Challenge 2: The budgets are often lower than on super yachts, putting more pressure on crew to source services at the best value for money.
Solution: Through our experience and network we help the crew to present multiple quotes from companies that we can confidently put forward. We motivate the differences in pricing so owners can make an educated decision.
Challenge 3: The crew has to be very well rounded in their skillset as 1 to maximum 4 crew have to cover all departments.
Solution: We obviously look for a wide skillset during the recruitment process. Additionally we offer training to our crews. We train them on leadership skills, guest management, mindset and attitude, maintenance and yard period planning, dealing with outside contractors, budget management, understanding all paperwork, dealing with surveyors and commercial coding and much more.
Challenge 4: These yachts are often seen as a stepping-stone to progress to larger yachts, which is not conducive to longevity.
Solution: On one hand we help the crew to negotiate and renegotiate their contracts, creating opportunities to grow their career within their existing job. On the other hand, if our placement works out after a 3-month trial period we generally retain the crew for 2 to 4 years. When they finally do leave, the crew change is seamless and painless for the owners.
Challenge 5: The crew has to be adventurous enough to live on a traveling yacht for 48 weeks a year, yet they have to be responsible enough to manage a multimillion Dollar craft.
Solution: We offer the crew full support and guidance by checking in regularly with our crews we become their unforced accountability partners. Generally our crews are happy that they can fill us in on the progress of the projects they have at hand. It allows us to be inquisitive and motivate our crews in the rare event that they are running behind.
Challenge 6: The very personal relationship, which often grows naturally with the owners, has to be balanced –by the crew- with the professional relationship that they have with them.
Solution: This is perhaps the single hardest part of the job. We have devoted an entire subject of our training to this challenge. Making sure both our crew and our clients are aware of the associated pitfalls of becoming too chummy has been a productive first step.
So these are 6 ways we work with our crews as a team to offer worry free Pocket Superyacht ownership.
Contact us if you would like to work in or with a highly professional structure in this challenging but fun niche of the yachting industry.

Published in The Islander Magazine February 2019