Success story: Full Pocket Superyacht Management
Aenea CNB76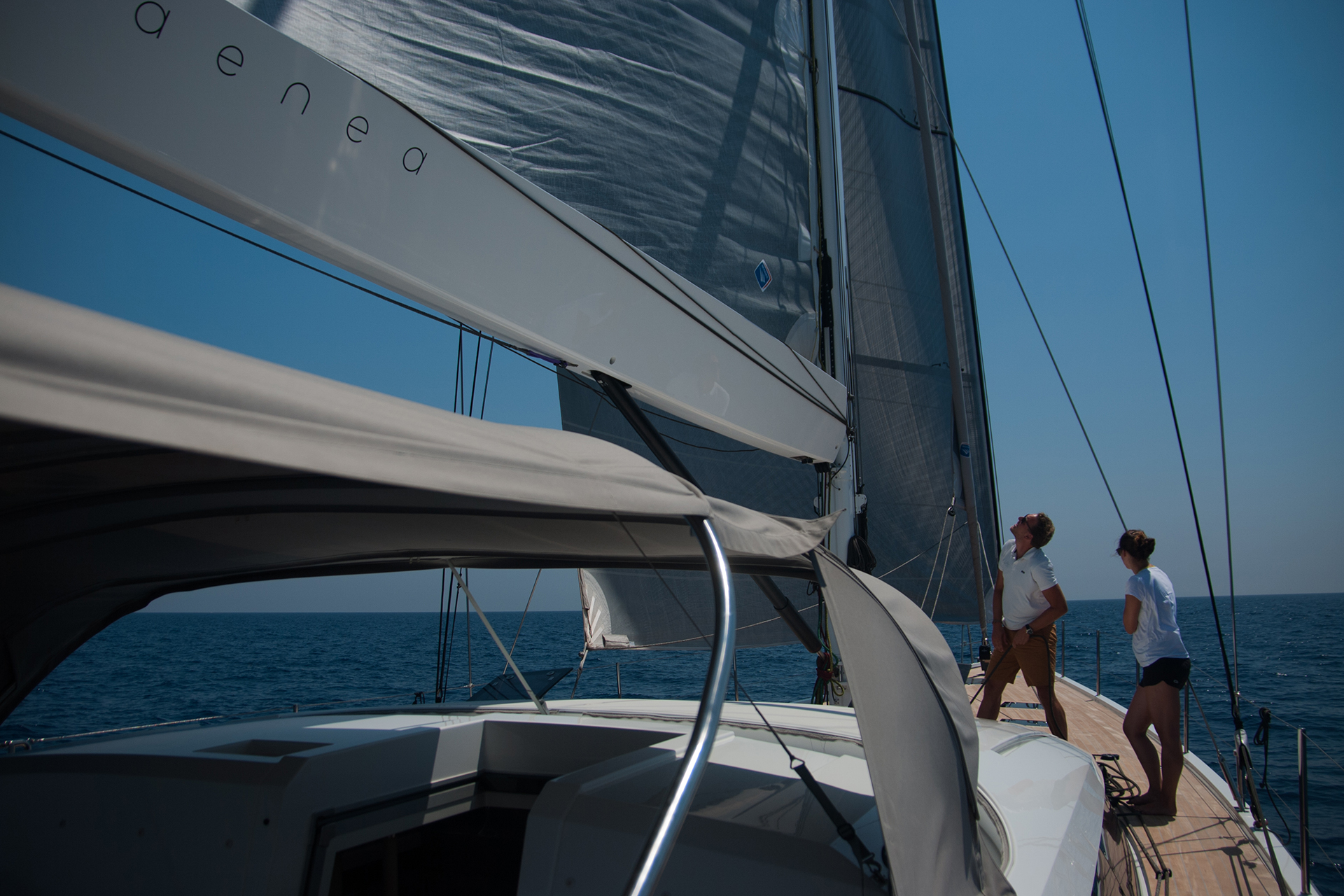 Interview with a happy owner: Frank Maas, owner of CNB76 Aenea
Before you came across Invisible Crew, were you looking for a management company or just for crew?
Initially I was looking for crew and had contact with a few placement agencies; aside from the search for the right crew I was also contemplating about hiring some management services, but not the full spectrum package.
A yachting professional recommended IC to me; there are not many companies with a focus on 'pocket superyachts' and it fitted my requirements very well.
Where do you think Invisible Crew stands out from its competitors?
Firstly it is the focus on the pocket superyacht niche; the crew needed for these yachts need to be intelligent, versatile and highly motivated young professionals. The fact that Jens has several years of experience exactly within this niche positions him perfectly to analyse the needs of the client and assess the quality of the potential crew. 
Aside from the crew selection, IC is also the crew manager and direct employer of the crew and therefore relieving the owner.
Finally, IC is also very well placed for the ship management because of the experience with an array of pocket superyachts; this experience is especially important concerning maintenance and crew support with any issues that may occur . 
How do you justify the additional cost of involving Invisible Crew in your yacht's operation?
Obviously every situation is different, but I do not believe there is an additional cost in the long term in my case. I expect that in the long term involving IC saves money and therefore adds value; this depends upon the frequency of crew rotation but much more important is the continuity that IC guarantees in the maintenance and crew management program.
Which action or service that Jens and his team have delivered have you been most impressed with so far?
There is no single one action that I can pinpoint; much more important to me is that I can say that I have not yet been disappointed by IC at all.
How thorough is IC in its crew selection?  
As already pointed out, Jens has a lot of experience in his target market. Therefore, he is very well placed to identify if a certain individual would fit the job. Moreover, he has the intellectual and emotional skillset that allows him to do exactly that. 
So if IC has provided quality crew, why do you still require their continuous involvement in the long term? 
However good the crew and/or however good the owner and their relationship, the working relationship is always temporary; exactly therefore the long term involvement of IC is indispensible. The continuity in the crew and yacht management, maintenance, systemetical approach to problems, documentation of past issues, etc will make sure the yacht stays in a better condition, and costs are being saved, in the long run.
What kind of person is Jens, the man behind Invisible Crew? 
Jens is a versatile and fun loving person as well as an experienced sailor which allows him to do a job he is passionate about; a fact that always creates added value. I would recommend Invisible Crew's services to any owner of a pocket superyacht.