Our Pocket Superyacht Management Application is now available!
Just like last month we can share an exciting development at Invisible Crew. In the January issue of the Islander we announced that our training "How to (find) work on Pocket Superyachts." will start this year. At the time when this issue appears our first online sessions will be in full swing.
We are proud to let you know that our Pocket Superyacht Management Application is finally tested and ready!
Simple and relevant.
We have developed an easy-to-use and relevant web application that allows owners and crew to keep a close eye on the crew's and yacht's paperwork, the yacht's maintenance schedule, the budget and expenses and its calendar.
After lots of research and testing over the past few years we realised about 13 months ago that none of the existing ships management systems were fully relevant to Pocket Superyachts. They were too bulky. They contained a lot of segments related to regulations that don't apply to smaller yachts. We also looked at corporate CRM systems. Again, containing too many irrelevant bells and whistles on one hand and important features missing on the other, it was just not going to work.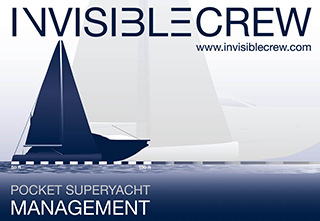 The system had to be easy to use on your phone, tablet or computer from both the nav station as well as the bilge. The Pocket Superyacht captains are also the engineers and the deckhands on board. They don't have the liberty to spend many hours a day at their desk. In fact they generally loathe the admin side of the job. So we decided to develop a simple, relevant, lean and easy-to-use system.
The key to continuity.
The soft skills and communication that we offer as part of our management services contribute tremendously to crew retention. But crew changes at some point (usually after 2-3 years) are inevitable. At that point the hand-over procedure is highly important. In reality there isn't always a great amount of time available. A perfect example came up, just like week, when one highly professional crew was about to hand over to another. The new crew's flight was delayed by two days and right away the planned handover time of 3 full days was cut short to just a couple of hours.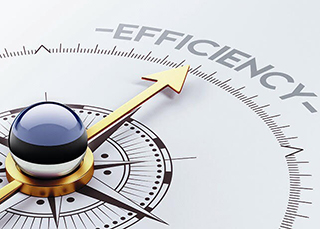 This is why it is important to have a system in which you can easily record and oversee the history of all the yacht's system. Simply hovering over the completed maintenance tasks will inform the new captain of all the peculiarities about the systems. For example how a generator's raw water impeller consistently wears out before its scheduled maintenance period due its location in the yacht. These are the little, less obvious pieces of information that are often not transferred in a (rushed) handover.
More relevant features.
The system contains more relevant features that make the lives of crew easier which I will explain in future articles. The application is designed take away certain worries from owners and, again, with an easy overview helps them understand how money and time are being spent while they are not on board.
This is yet another contribution to worry-free Pocket Superyacht ownership.
Jens Oomes