For the second consecutive year SY Aenea, the CNB76 that we have been managing since her launch in February 2017, has competed in the Maxi Yacht Rolex Cup in early September.
The conditions on the first race day were bliss. We were finding our groove somewhere in the middle of the fleet. But around the last mark a curious windless patch stalled the yachts that were ahead of us. Just like them, we arrived at full speed, pushed by a 25kt breeze, into this pacific space. But before we lost momentum a light breeze took us past our opponents and around the mark! Admittedly, this lucky shift had a great stake in us being the first CNB over the line that day.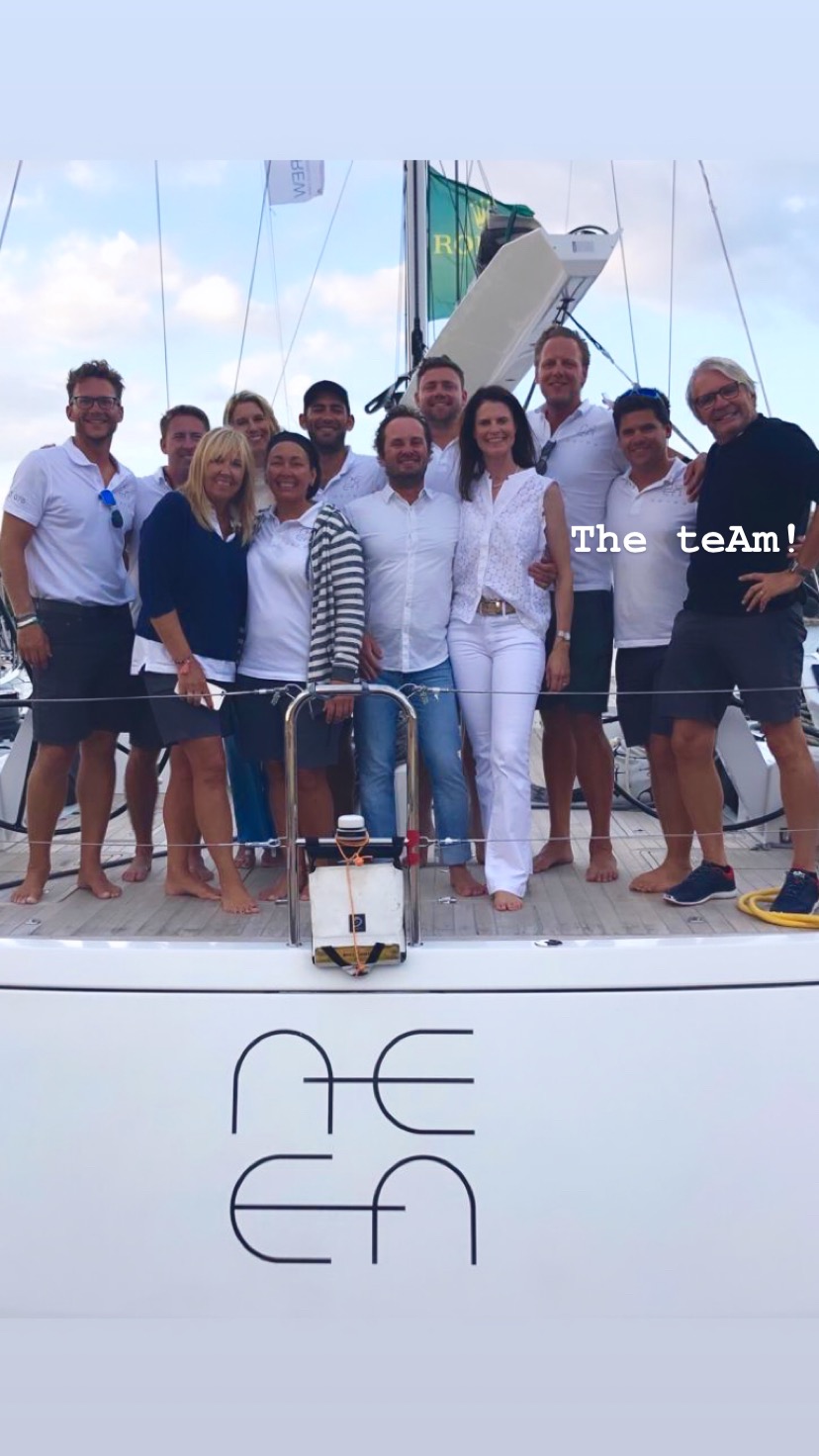 Friday was very different altogether... It was a very breezy day with true wind speeds around 30kts. Having torn the genoa before the start meant we didn't race that day. Once back on the dock the owner brought beer o'clock a few hours forward and we cheered to being the first at the sail loft! Those guys had their work cut out as we saw their loaded vans go up and down the dock.
We also watched how yachts started coming in early, one by one. Some far more unlucky than us with lost rudders and even a lost rig!
Seeing Rambler under full power was a much happier sight.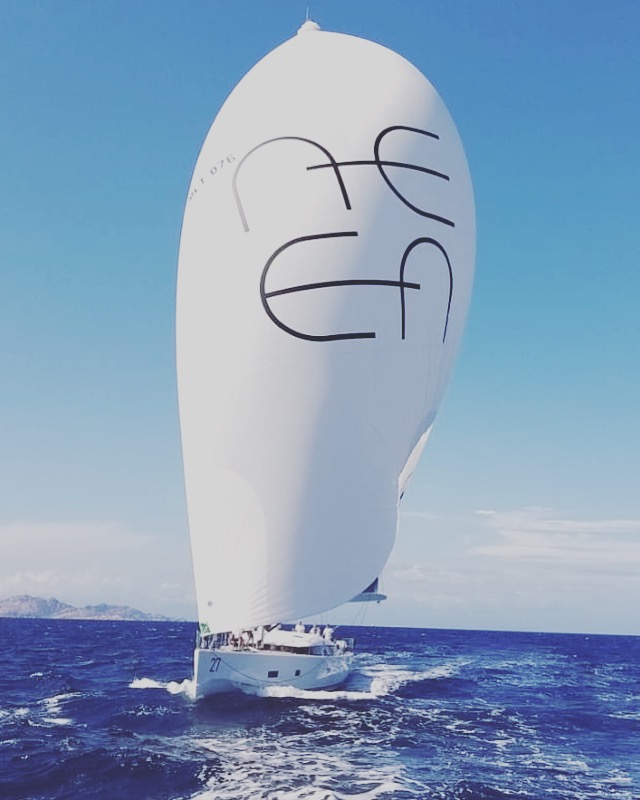 Just like last year we had a great and fun loving team. The owner was focused on the helm. On the main sheet we had Philippe Delvaux, the CNB rep who introduced the yacht and Invisible Crew to the owner. The first Invisible Crew captain that we placed flew out from Canada to support the current team. Additional race crew came in from Belgium and the US.
On the 2 windward / leeward races of the second day we called a few bad shots and didn't do much damage (literally!).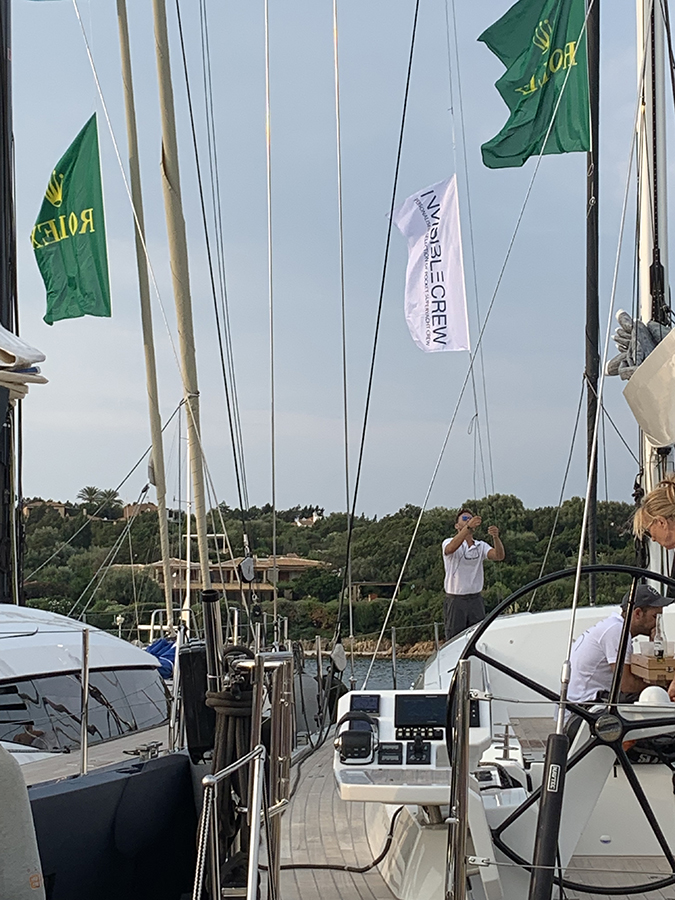 Saturday was our day! The conditions were once again amazing! A 15-18kt breeze got everybody excited. So excited that about 5 yachts in our class started early.
Cpt Adam nailed it and we didn't give anything away the whole day. In the last miles It took some effort for another CNB76, Cloudy Night, which has a taller carbon rig and a bowsprit, to overtake us.
The beauty of the Islands and having these other yachts with us in close quarters made it all extra special.
Jens Oomes
Article published in The Islander Magazine October 2019